NFL (National Football League) is the highest level American Football in USA and has 32 teams from all over the country that are divided in two conference: The American Football Conference and National Football Conference with each conference consist of 4 divisions of 4 teams each. NFL is one of the most followed leagues in USA with 66,960 average attendances per game in the 2010-11 season. Of course there are many stand out players in the league based on their seasonal records and the 2010 season was one of the most exciting season with many records being made by the top players in the league. Here are the 10 best players of 2010-11 season: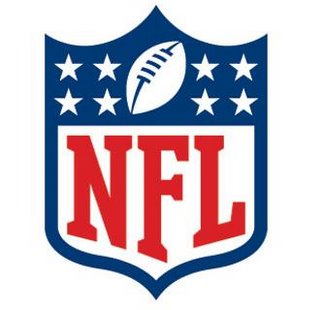 10. Adrian Peterson:
Team: Minnesota Vikings
Position: Running Back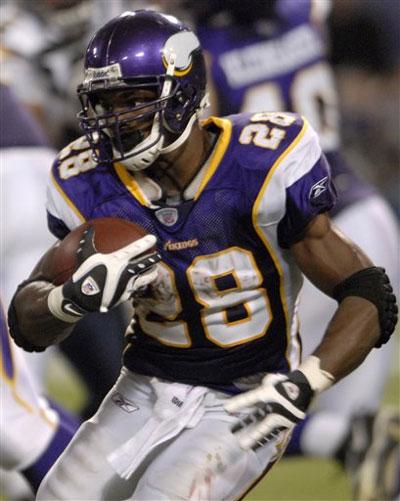 Adrian Peterson made an outstanding start in the season with 392 yards and 3 touchdowns in 3 games and stormed to 1267 yards with 12 touchdowns and made only one fumble in the whole season. He successfully represented his team in the Pro Bowl with one touchdown.
9. Jared Allen:
Team: Minnesota Vikings
Position: Defensive End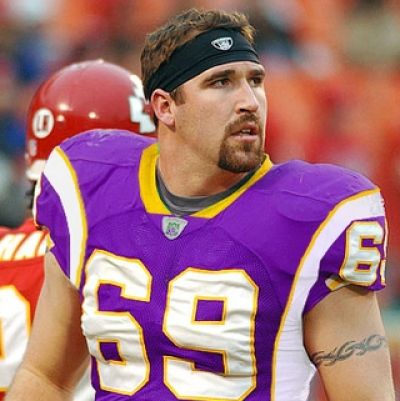 Allen made a slow start in the 2010 season with only 1 sack in 7 games but then strikes back with the important 10 sacks in next 9 games and scored his second ever defensive touchdown in the season finale against the Detroit.
8. Patrick Willis:
Team: San Francisco 49ers
Position: Linebacker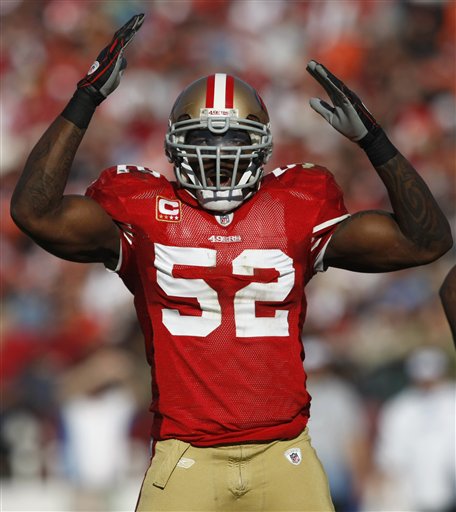 7. Ben Roethlisberger:
Team: Pittsburgh Steelers
Position: Quarterback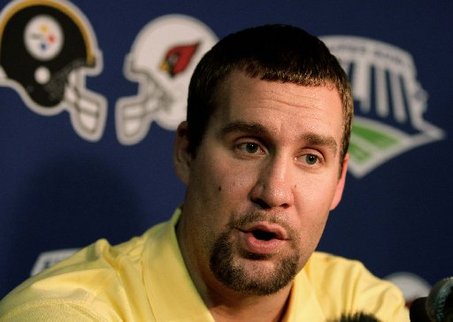 Arguably the most famous quarterbacks of this decade. Ben Roethlisberger had pretty impressive season of 2010 despite being suspended for the six games in the start due to his off field conduct. He almost led Pittsburgh Steelers to the Super Bowl XLV victory but fell 6 points short. But he was the standout performer in that game.
6. Larry Fitzgerald:
Team: Arizona Cardinals
Position: Wide Receiver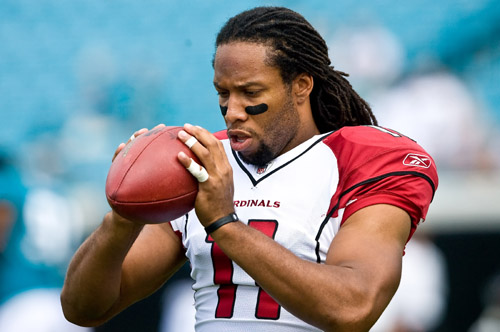 Despite Cardinals did not made an impact in 2010 season, Larry Fitzgerald was the sole performer with 90 passes for 1137 yards with one touchdown and was also named the 5th Pro Bowl of the season
5. Chris Johnson:
Team: Tennessee Titans
Chris Johnson performed outstandingly against Oakland Raiders, Dallas Cowboys and New York Giants completing 100 yds against each team and performed two match winning touchdown against Dallas Cowboys. He also completed 110 yds with touchdown against Indianapolis Colts.
4. Troy Polamalu:
Team: Pittsburgh Steelers
Position: Strong Safety
Troy was the standout performer for Steelers as he made a game saving interception and a forced fumble with a sack in two different games that helped the Steelers to capture the victory. Overall he made 7 interception in the 2010 season.
3. Ray Lewis:
Team: Baltimore Ravens
Position: Linebacker
Ray Lewis was the one of the most successful player of 2010 season with 139 tackles, 2 sacks, 2 forced fumbles, 3 fumble recoveries, 2 interceptions, 4 pass deflected and 1 touchdown. He was named 2nd team All Pro by the Associated Press and was selected at the Pro Bowl for the 12th time in 2010.
2. Peyton Manning:
Team: Indianapolis Colts
Position: Quarterback
A record 4 times MVP award winner, Peyton Manning was the most impressive player of Indianapolis Colts as helped his team to end the 2010 season with 10 wins in 18 games. Manning also posted the record of 450 completions in 679 attempts which are 2nd most in the history and a career high 4700 yards passing.
1. Tom Brady:
Team: New England Patriots
Position: Quarterback
The winner of the American Press NFL offensive player of the year award along with the MVP award, Brady's outstanding performance in 2010 was the highlighted figure in 2010 season breaking many records in the process.